Hello friends!
I just love this time of year don't you? The smell of cookies and other yummy treats sure to add an inch or two to our winter coat are constantly filling our homes with their intoxicating scents as we prepare for family trips. The sound of logs crackling on the fire while you snuggle your babies, drink hot cocoa and watch your favorite holiday movies wrapped up in blankets and sweats! mmmm hmmmm my favorite time of year for sure! You want to know what else I love this time of year? All the sales that are happening to help everyone get ready for the holidays!
One of the sales I always get super excited for is the Macy's pre black friday sale. With close to 15,000 items to choose from it can get a bit overwhelming trying to pick your favorite pieces. Don't stress, I am here to do the hard work for you, my eyes have seen each item listed and I have narrowed it down to the best of the best for you! And created this list:
Macy's Pre Black Friday Sale Round Up!
You guys! I have an older version of this Kenneth Cole coat and it is SO warm!! I am seriously always cold so this down filled coat is a dream to have during the freezing winter months, and with over $150.00 savings you cant lose! Snag yours HERE, hurry it won't last long!
TUMMY CONTROL LEGGINGS!! Enough said, am I right? Find them HERE!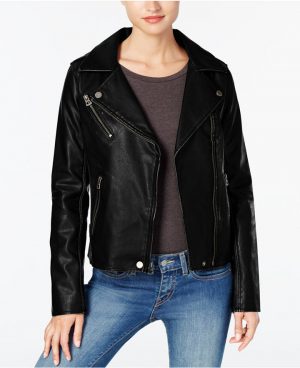 I feel like every girl needs at least one moto jacket in their life and this one, with this price is amazing! Find it HERE!
We all say we want to look great for our thanksgiving and christmas parties, but lets be real being comfortable and having a little wiggle room in our clothes after enjoying all the treats that the holidays bring is what we really want! This sweater comes in 8 different colors and is under $20! Find yours HERE!
Raise your hand if you want to look classically beautiful with just a touch of sexy for all those holiday parties! This dress screams all of the above and is so perfect for both office and social gatherings! And just look at that price! HERE!
Ok I'm going to let you in on a little secret, I am OBSESSED with these boots! They are my go to fall/winter boots that aren't only super cute but they add a fun flare to any look you decide to wear! Get them for $50 off HERE!
I want to bundle up in this scarf all winter long! Find yours HERE!
We've got to end with a BANG and this purse gives me all sorts of heart eyes!! I scream, you scream, we all scream for a beautiful Dooney & Bourke bag for christmas! Treat yourself HERE!