Essential Oils. It's become, almost a buzz word in the past couple years. LOTS of people are interested in the support essential oils can provide for themselves and their families. Understandably so! When I first started using oils, I thought people were perhaps, a little cooky.
OILS? seriously?
Then I tried a few. Then a few more. And before long? I was drinking the kool aid. I LOVE OILS!
     My love led me to a few different companies, but I was a little put back by the structure of the companies producing the oils. I wanted GOOD quality oils, lower cost, and didn't want to mess with the hassle of "signing up" or meeting a monthly order quota.
     I'll be honest. I think there are several different brands of oils that produce a good quality oil, but Plant Therapy has quickly become my favorite. Great quality oils based on much research (I encourage you, if concerned, to research this company and how they obtain their oils. If you're into knowing that stuff!) Amazing price points. No direct sale structure. You can actually go TO this company's website and buy well price oils directly. No run arounds. Another specific reason I love them is due to their "KID SAFE" line of oils safe for kiddos. You DO have to be careful when using oil on children and I feel like this company really addresses this concern well with their Kid Safe line.
     If you're a newbie to oils, it's important to first note, these aren't an "end all" to every ailment. They're not going to magically cure ALL your ailments, but they do help to support your health and relieve symptoms. When you think about it, oils have been around FOREVER. Think about the history of Christ's birth. Remember what the wise men brought? Yep. Frankincense and Myrrh – both oils. Back then, people didn't have the access to nor the ability to create some of the medicines we use now. They would use natural products to help.
     I'm all about modern medicine; however, if there are ways to find relief in a more natural way, of course I'm going to exhaust those options first. I can whole heartedly saying, using essential oils has been a blessing to our family. I totally get why people feel it can be a bit overwhelming to start using oils. There are so many and you can literally spend HOURS/DAYS researching the different uses. I wanted to provide some very basic information that is easy to apply to your own life. I am NO expert; however, these essential oils are most used in my home and they are an excellent starting point for someone experimenting or new on the essential oil journey.

   Here are the oils I use most in my home in no specific order.
I do encourage you to look at each oil and note any suggestions for administering. For the most part, you can either 1) Diffuse into the air via a diffuser 2) Administer topically, usually using a barrier oil.
(It's important to recognize that some of these oils should be diluted with a barrier oil, such as fractionated coconut oil. This is mostly due to skin sensitivities.)
Let's also talk accessories.
There are a few things that I feel have really made this whole "oil business" a lot easier.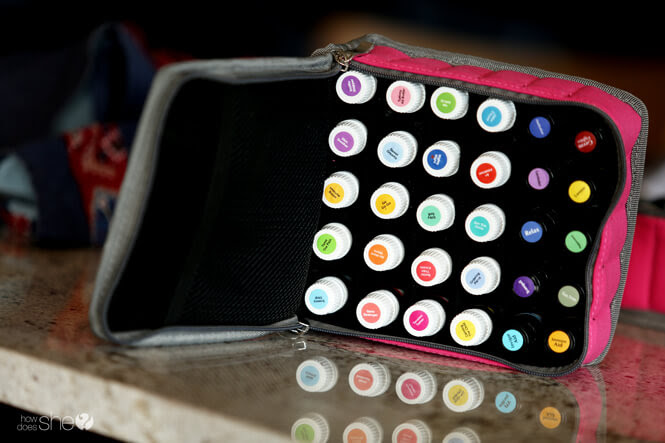 I hope that gives you a very basic crash course on oils. The best part is, if you want to try one or two, you can buy directly from the website, at a lower cost. No strings attached. Making it a simple and dare I even say, FUN process. You can see what works for you and your family.  Let me know if you have any questions!